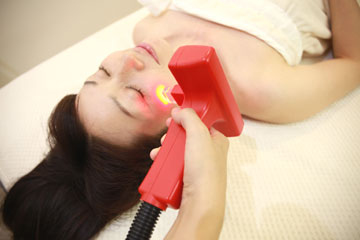 Stop growing face hair! Especially upper lips.
Treatment by strong flashing light. After several sessions, gradually the hair on your upper lips does not grow. You do not have to shave every week any more!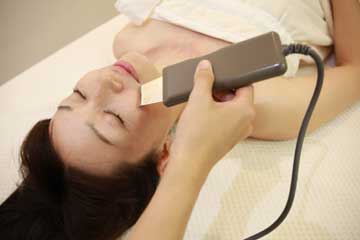 Pore clear, Head of the nose smoother! by Ultrasonic peeling
Cleans pores by ultrasonic vibration power. Vitamin C or placenta will penetrate deep into your skin by electrical power.

Natural Beauty Salon HILO Organic
We will counsel and provide you with effective methods to rid you of the fundamental causes of bad skin. Our method includes organic based Asian inspired beauty treatments using hand and aromatic therapies. We also provide the latest western style treatments using our top of the line beautifying devices and equipment.
We strive for our client to live happily and confidently. Free of foundations and other toxins found in everyday beauty products. We provide custom plans for each client to help them achieve their healthy skin dreams by using our "anti-aging" bare skin regeneration beauty treatments.