Body & Face Hair Removal for Men
"Even if I shave hair frequently, it grows and feels scratchy."
"When I realized, my skin is quite rough."
"I feel unpleasant to show my back in every summer."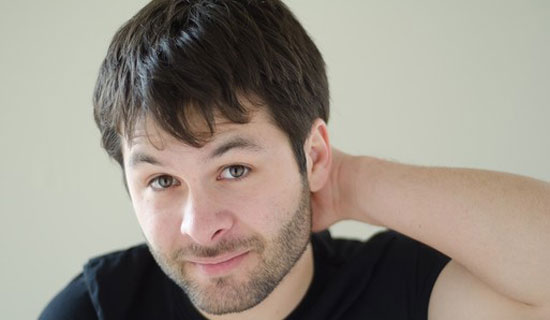 Three different features from other Salon.
We select and use the Japanese best hair removal machine from four kinds of machines according to hair quality and body part.
Even if it's thin hair, you can feel the changes every time. *BUT We can NOT give flashing light treatment for darker skin person.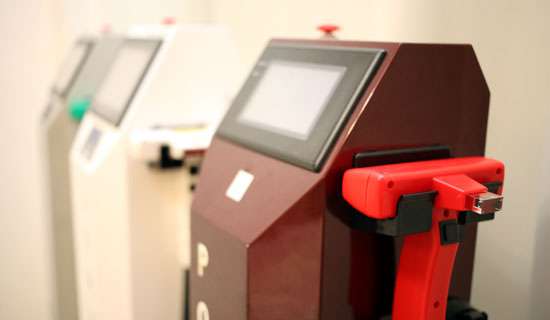 1. Give a shot to the whole skin with no gaps.
We use a small irradiation surface machines for the small body parts.
2. The number of times flashing lights is lower and the times feel pain is less.
We use a machine with a large irradiation surface, for the wide body parts.
3. Treatment will be completed immediately.
If you have wide body parts with thick hair, we use a new high speed machine.
Why the hair come out after flashing light treatment?
Effect and Principle
The flashing light energy is absorbed by the black pigment of the hair.
Hair growth stops. Then the hair will fall our naturally after one week.
The flashing light treatment is effective after the hair grows back as possible as thick, dark and have a lot of hair. Because it is easy to absorb flashing light energy.
How often should take hair removal treatment?
Once for every two months for body parts. Once for every month for face parts.
After three sessions;
"Wow, hair does not grow back again for a while!"
"Compared with half a year before, the hair was thinner and lighter!"
The period during no shaving terms has gradually become longer.
You can spend comfortably every day, just need hair removal treatment only twice a year. Your skin gets moisturized, and gradually turns into beauty.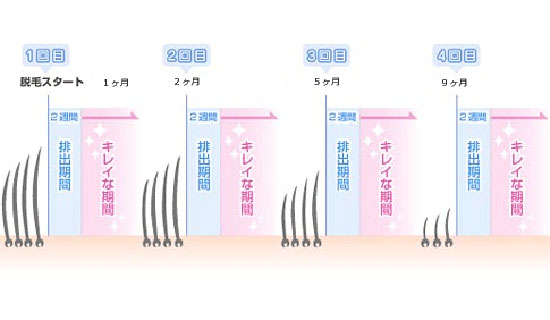 How long does it take to complete hair removal?
There are many people who do not have to shave half a year, can spend comfortably every day after 6 sessions.
There are some people who need shaving every 4 months even after 12 sessions.
It depends on the person, we do not know how many sessions exactly you need to finish hair removal completely.
Treatment and Price list
Flow of the body hair removal treatment
We will briefly explain the flow of hair removal treatment.
1. Change clothes
We have a bathrobe. Do not worry about clothes, please just come.
2. Check your skin condition
If you have unwanted hair on your skin, we are going to shave by electrical shaver.
We will check the proportion of moisture on your skin. We will tell you the condition of your skin and the order of the treatment. When it's dry, you feel the pain stronger.
3. Put and spread the gel, then light treatment and aftercare
We will mark the treatment area by white pen(it's easy to erase). Please check the extent range is enough or not?
Put goggles on your eyes for protection. Put and spread the gel then start the treatment.
After the treatment, wipe up the gel then cooling off. After that, we put lotion for sedation and keep moisture.
YouTube video which gives a treatment of the under arms(2 minutes 19 seconds).
Price lists for Men
By each size -S, M, L – , we have three charge systems at 1 session.
No.
S size
M size
L size
1
Under arms
Above elbows &Shoulders
Upper back
2
Back of hands and fingers
Below elbows
Lower back
3
Instep and toes
Neckline
Chest
4
Knees
Belly
5
Nipples
Shoulders
Below knees
6
Around Navel
Waist
Upper knees
7
Glabella
8
Upper lips
Around the eyebrows
Full face
8
Chin
Around the mouth
8
Cheeks
8
Forehead
8
Sideburns
1 session
4,400 JPY
8,800 JPY
13,200 JPY
4 parts 1 session
14,080 JPY
(3,520
/part)
28,160 JPY
(7,040
/part)
42,240 JPY
(10,560
/part)
7 parts 1 session
21,560 JPY
(3,080
/part)
43,120 JPY
(6,160
/part)
64,680 JPY
(9,240
/part)
**1,100JPY is applied to every time at 1 session as a counseling fee.
*You can change the body part to the same size part. When you want changing the body part to the different size part,
M size←→S size*2, L size←→S size*3, L size*2←→M size*3
*Pay by credit card possible, but pay by cash would be very help us. Cause we have to pay 3.5% to the credit company.
Please enter this form!
Frequency of take treatment
Body Parts: Please take treatment once for every two months at the beginning. Please take treatment once for every 4 months after the 5th session.
Face Parts: Please take treatment once for every months at the beginning. Please take treatment once for every 2 to 3 months after the 4th session.
Cautions before taking hair removal treatment
When you come to our salon, please do NOT…
WAXING, Get sunburn. Put on sunscreen cream. Drink alcohol. Go to sauna, or hard exercises. Scratch skins.
*Do NOT use tweezers, and don't try to pull hair yourself.
*To keep clean on the bed for the next customer. Please shave your hair as usually, before coming to our salon.
FAQ