Estheticians
We are improving our knowledge and technique every day. We are pursuing "hospitality".

Kairi Monguchi
Profile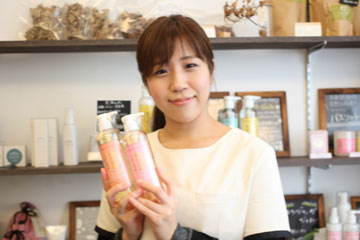 Blood Type:O
Hobby:Watching baseball
Favorite Things:Karaoke, Long Sleep
Message to the customer
Wen I was a students, I was very happy when I got a smile or told "Thank you" by the customers. I felt that this is the most rewarding things to work!
I would like to give services closer, long hours, deeper to the customers. I want to have more "Thank you" from the customers, I thought.
I looked for a jobs that I was more than happy to impressed with. That was esthetic beauty services. At that time, I found salon HILO Yokosuka.
I always think "Do I have any services to the customers more?" I'm growing up myself at the bright, fun environment Salon HILO. I am looking forward to meeting as many people as possible to give a lot of smiles and happiness to the people in Yokosuka!